Journeys in Africa is a ground-breaking travel series focusing on the African continent. This first season highlights the history, culture, architecture, and wildlife of one of the most mysterious and exciting areas on earth. Perfect for the would-be or armchair traveler, this 26 part 2 season series is beautifully filmed with all original footage. Join host Bill Ball as he takes you on the adventures of a lifetime!
Purchase Journeys in Africa
Each episode brings a new adventure in Africa into your living room.
Season 1
Serengeti: The Great Migration S1 E1
September 5, 2013
Africa's Serengeti region is visited in the first episode of the travel series.
Zanzibar: The Original Spice Island S1 E2
September 12, 2013
A tour of Zanzibar, which is located off the coast of Tanzania.
Safari 101: S1 E3
September 19, 2013
How to prepare for a safari.
Ngorongoro: Battle for the Crater S1 E4
September 26, 2013
Ngorongoro Conservation Area in Tanzania is visited.
Nairobi: The Enchanted City S1 E5
October 3, 2013
Nairobi, Kenya, is visited. Also: the truth behind the "Out of Africa" story; endangered giraffes.
Tarangire: Land of the Elephant S1 E6
October 10, 2013
A visit to Tarangire National Park in Tanzania spotlights the wildlife that roams the preserve, including elephants, buffalo, and lions.
Kilwa: The Swahili King of the Indian Ocean S1 E7
October 17, 2013
The ruins of Kilwa Kisiwani, a Swahili trading city, are toured. Also: big-game fishing in the Indian Ocean.
The Man-eaters of Tsavo: S1 E8
October 24, 2013
The mane-less lions of Kenya's Tsavo region are observed.
Mombasa: The Center of It All S1 E9
October 31, 2013
The Portuguese and Arab roles in the slave trade are explored during a visit to the East Coast of Africa. Also: a snorkeling expedition.
Arusha-Manyara: Hidden Wonders of the North S1 E10
November 7, 2013
The Great Rift Valley in Africa is visited. The tour stops at two national parks. One is a rain forest that's home to colorful birds and monkeys; the other features a large lake centered on a vast plain.
Dar es Salaam-Tanga: Countdown to History S1 E11
November 14, 2013
A tour of Tanzania includes Der es Salaam, its largest city, and the Tanga region. Included: Germany's influence on Tanzania; the story of Livingston's final trip across Africa.
Saadani: Where the Land Meets the Sea S1 E12
November 21, 2013
Saadani National Park in Tanzania, which borders the ocean, is visited.
Mikumi: The Gateway to the Southern Circuit S1 E13
November 28, 2013
Season 1 concludes at Mikumi National Park in Tanzania. Included: the salt works at the edge of the park.
Season 2
Masai Mara: Where Lion Is King S2 E1
January 7, 2015
Part 1 of 2. The Season 2 premiere features a wildebeest migration in Kenya's Masai Mara wildlife reserve.
Masai Mara: Land of the Leopard S2 E2
January 14, 2015
Conclusion. In Kenya's Masai Mara wildlife reserve, host Bill Ball goes in search of leopards. Along the way, he spots a newborn gazelle trying to walk for the first time.
Cape Town: Africa's Malibu S2 E3
January 21, 2015
Cape Town, South Africa, is toured. Included: the city's architecture; nearby vineyards; Africa's only penguin species; and the fabled Cape of Good Hope.
Amboseli: Land of Extremes S2 E4
January 28, 2015
Amboseli National Park in Kenya is toured. Included: elephants; African buffalo; hippos; and birds. Host Bill Ball also visits with the local Maasai to see how they are adjusting to encroaching civilization.
Nakuru: Wonderland of Africa S2 E5
February 4, 2015
Parks in western Kenya are toured.
Victoria Falls: The Land That Thunders S2 E6
February 11, 2015
A visit to Victoria Falls, which straddle Zimbabwe and Zambia.
The North Cape: The Great Bloom S2 E7
February 18, 2015
The annual flower bloom in South Africa's Northern Cape province is spotlighted. Also: the wildlife that lives in the arid land.
Durban: Land of Gandhi S2 E8
February 25, 2015
The diverse South African city of Durban, which is where Gandhi began his political activism, is toured.
Hluhluwe: Rhino Central S2 E9
March 4, 2015
Hluhluwe-iMfolozi Park, a nature reserve in South Africa, is visited. Included: its role in saving the endangered rhino.
Johannesburg: City of Many Faces S2 E10
March 11, 2015
A tour of Johannesburg includes Soweto, the colonial Union Building and a nearby safari park.
Kruger: Hunt for the Cheetah S2 E11
March 18, 2015
The cheetah is spotlighted during a visit to Kruger National Park in South Africa.
St. Lucia: Zulu Wilderness S2 E12
March 25, 2015
St. Lucia, a UNESCO World Heritage wetland site located in South Africa's Zululand region, is toured.
Kilimanjaro: Roof of Africa S2 E13
April 1, 2015
The Season 2 finale features an attempt to ascend Mount Kilimanjaro, the highest mountain in Africa.
Naipenda Safaris
Naipenda is a unique company with an excellent reputation, offering much and more of what there is to see and do in the East African bush on a wildlife safari. They work with the same local suppliers in lodging, air charter, and hot air balloon safaris, but offer it to visitors at an affordable price – giving good value for vacation dollars. For more information, click here.
Marangu Shuttles
Marangu shuttles offer tourist shuttle bus transfers. For more information, click here.
NETA
The National Educational Telecommunications Association is a professional association that serves public television licensees and educational entities in all 50 states, the U.S. Virgin Islands and Puerto Rico. They connect people and ideas by providing quality programming, educational resources, professional development, management support and national representation. For more information, click here.
Ethiopian Airlines
Ethiopian currently serves 81 international destinations operating the newest and youngest fleets. For more information, click here.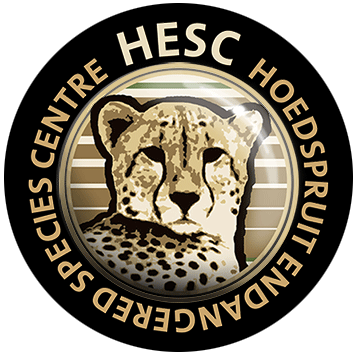 The Hoedspruit Endangered Species Centre (HESC) is living proof that people can make a difference to the long-term survival of the planet and its animal inhabitants.
HESC focuses on the conservation of rare, vulnerable and endangered animal species. Cheetah Conservation is one of its core disciplines.
The center is actively involved in research; breeding of endangered animal species; the education of learners, students and the general public in conservation and conservation-related activities; tourism; the release and establishment of captive-bred cheetahs in the wild; the treatment and rehabilitation of wild animals in need (including poached rhinos); and anti-poaching initiatives on the reserve.