Journeys in India is a ground-breaking travel series focusing on the Indian subcontinent. This first season highlights the history, culture, architecture, and wildlife of one of the most mysterious and exciting areas on earth. Perfect for the would-be or armchair traveler, this 13 part series is beautifully filmed with all original footage. Join host Bill Ball as he takes you on the adventures of a lifetime!
Purchase Journeys in India
Each episode brings a new adventure in India into your living room.
Season 1
Hyderabad: The Lake City Season 1, Episode 2
A tour of the ancient city of Hyderabad explores its religion, royal lineage, architecture and art; and includes advice on how to buy souvenirs. Also: the city's high-tech and movie industries.
India's Natural Beauties: Udaipur and Jaipur Season 1, Episode 1
A tour of India begins in Udaipur, which is known as both the City of Lakes and the City of Dawn. Stops include the majestic City Palace and the Garden of the Maids of Honor. The trip continues to Jaipur, where stops include the Pink City, Palace of Winds (Hawa Mahal) and Amber Fort.
The Wildlife of Rajasthan: Ranthambore & Keoladeo National Park Season 1, Episode 3
A visit to the Indian state of Rajasthan takes in Ranthambore National Park, which is part of the Project Tiger conservation program, and Keoladeo National Park, which is known for its abundant birdlife.
Kerala: Season 1, Episode 4
A visit to the Indian state of Kerala stops in the cities of Cochin and Kozhikode. Included: a theatre performance; a festival; the ancient martial art of kalaripayattu; and a 1000-year-old boatyard.
The Far North: Amritsar, Shimla and Manali Season 1, Episode 5
A visit to Amritsar, home to the holy Sikh shrine known as the Golden Temple. Other stops include the British-influenced town of Shimla and the resort area of Manali.
Agra and Its Environs: Season 1, Episode 6
A tour of Agra includes stops at the Agra Fort, Taj Mahal and a factory where the craft of stone inlay is practiced. Also: a visit to Fatehpur Sikri, which still displays the influence of its Hindu and Mughal roots.
The Land of Rudyard Kipling: Kanha and Bandhavgarh National Parks Season 1, Episode 7
Exploring India's Kanha and Bandhavgarh national parks, where tigers are tracked and jackal, sambar, chital, monkeys, and wild boar are spotted.
Bangalore and Ooty: Season 1, Episode 8
A visit to Bangalore takes in Cubbon Park, Lal Bagh Gardens and the ancient Bull Temple, which is said to be the source of the Vishva Bharti River. Also: a trip to Ooty, where activities include touring plantations, riding a historic railroad and visiting the Stone House, which was built by the British in the days of colonial rule.
Mumbai & Goa: Season 1, Episode 9
A visit to Mumbai, where the city's history is told through the stories of two of its most famous inhabitants: Mahatma Gandhi (1869–1948) and Rudyard Kipling (1865–1936). Also: a tour of the coastal state of Goa stops at the ghost city of Old Goa and explores Roman Catholic churches.
Gir: The Last Refuge of the Lion Season 1, Episode 10
The Gir region of Gujarat is visited. The area is home to Asiatic lions, spotted deers, owls, and parrots, among other creatures. Also: a local dance group that preserves traditional dances.
Kathmandu and Chitwan National Park: Season 1, Episode 11
A visit to Nepal includes tours of Kathmandu, World Heritage temple complexes and Chitwan National Park. Also: flying around Mount Everest.
Tamil Nadu: Chennai, Pondicherry and Much More Season 1, Episode 12
A visit to Chennai, which is the capital of Tamil Nadu and traces its roots to a tiny fishing village. Stops include Fort St. George and the Fort Museum; Sao Tome Basilica, the church and burial site of St. Thomas the Apostle. Also: a trip to Pondicherry, where French influences are visible in the tree-lined streets, colonial mansions and cafés.
Old and New Delhi: A City of Contrasts Season 1, Episode 13
The Season 1 finale tours the capital of India, New Delhi, and the surrounding metropolis of Delhi. Included: the tomb of Humayun, whose design inspired that of the Taj Mahal; the largest mosque in India; and the National Gandhi Museum.
Season 2
Great Caves of Ajanta and Ellora: Season 2, Episode 1
Caves have held a special place in human development. The Hindu, Buddhist and Jain caves in these two UNESCO sites contain some of the most beautiful carvings and paintings found in Asia. The show explores the history and relationship between these religions.
Jodhpur: India's Queen of the Desert – Season 2, Episode 2
No city in the Great Thar Desert of West India has had the sway that Jodhpur had. Giant forts, impressive palaces and a legendary royal hero that frees his people from tyrannical outsiders all make this a fascinating historical romp.
Kazaringa: Land of Giants – Season 2, Episode 3
India can match Africa mega-animal for mega-animal. The three biggest—elephant, buffalo and rhino are found in large numbers in only one national park in India—Kazaringa. Join Bill as he attempts to check each of these highly endangered and dangerous herbivores off his bucket list.
Jaisalmer: India's Hidden Gem – Season 2, Episode 4
Every major country has a destination that is incredible but not well known to outsiders—Jaisalmer is such a place. Once a major stop along the silk road, this living museum, and the surrounding countryside has something for everyone: tragic history, unbelievable architecture, unique cultural groups, and resilient wildlife.
Gujarat: Land of Extremes – Season 2, Episode 5
Every major country has a destination that is incredible but not well known to outsiders— The people and wildlife of the western state of Gujarat have found ways to survive in an inhospitable environment. Unique big game exists side-by-side with some of the most talented and unique craftsmen in the world. Bill gets the inside scoop on this strange land and is doubly surprised by his local guide.
Central India: Land of Pilgrimages – Season 2, Episode 6
Two of the most sacred places in India are featured in this fascinating episode. Bill first burst the myths surrounding the legendary Khajuraho and its intricately carved temples before heading to the Holy City of Varanasi. Varanasi, the Jerusalem or Mecca for Hindus with its deep connection to the Ganges River, is explored with an insider's perspective.
Mysore: The Rebel Kingdom – Season 2, Episode 7
Bill explores the history and fables that surround the controversial rebel leader Tipu Sultan. Mysore was the center of an Empire strong enough to challenge the British. Tipu's over-the-top personality is reflected in the architecture, gardens, and stories that still permeate this metropolis.
Nagarhole and Bandipur: The Southern Paradise of India – Season 2, Episode 8
These two national parks have some of the most diverse wildlife found on the Indian subcontinent. From the ancestors of our domesticated livestock to leopards, bear, and elephants—this is a safari-goers photo paradise. Join Bill as he attempts to track down two of the hardest predators to photograph—the leopard and the sloth bear.
Bhavnagar: Land of Surprises – Season 2, Episode 9
Where can you find literally hundreds of Jain Temples, a lost civilization and one of the top birding destinations in the world—the Bhavnagar region of course. Follow Bill as he attempts to climb 4000 steps to the great Jain temples of Palitana, floats through a lagoon full of flamingoes, egrets, and cranes and learns about a kingdom lost to history.
Panna: Land of the Dhole – Season 2, Episode 10
Over the years, Bill has been able to find and film all of the great predators of India, but one—the wild Asiatic Dog or Dhole. These elusive and endangered canines have rarely been captured on camera. This is the last great wildlife challenge Bill has yet to conquer…Will he or won't he succeed?
Ahmedabad: Land of Gandhi – Season 2, Episode 11
There is no figure in Indian history that rivals Gandhi. Bill explores the land Gandhi called home and in the process, learns about the man himself. But Ahmedabad is more than Gandhi–its rich history and unusual architecture are revealed.
Calcutta: City of Living History – Season 2, Episode 12
There is no city in India that is more British than Calcutta. The former capital of British India, Calcutta has gardens, buildings and museums to prove it. Throw away any ideas you have of this giant city and discover the treasures it holds.
South India: Land of Superlatives – Season 2, Episode 13
Two of the greatest ancient monuments in the world are in South India—Hampi and Konark. These two wonders of the world were lost to the west but now are at the top of many bucket lists. Join Bill as he takes the veil off these two incredible achievements of man.
​​Ambassador Holiday Tours
This second-generation family company is based in Delhi but has partners throughout India and neighboring countries. They are more than just travel partners, they have become friends as they arranged all our travel through India. With the complex itinerary and harried pace of filming, Preeti Mahajan, our first line contact and generation two members kept everything in order and handled all our needs easily. For more information, click here.
Brave New Pictures
What can we say? There is no better film crew and editors in the new world. The husband and wife team of Dave and Kathy Monk were easy to work with and added the professionalism we needed. They were able to weave their way through all the obstacles this project faced to produce an incredible series. For more information, click here.
​​Jet Airways
There are three C's that sum up our experience with Jet Airways—comfortable, cared for and classic service. If you fear flying long distances, this airline can ease all of that with their roomy economy class and great service. Most relaxing part of the filming trips was on their jets. For more information, click here.
​India House
For literally the best in Indian cuisine, India House is the choice. This Chicago area restaurant chain makes great classic and modern Indian food from all regions. They are a great choice for a business luncheon, or a big banquet or a romantic dinner. For more information, click here.
NETA
The National Educational Telecommunications Association is a professional association that serves public television licensees and educational entities in all 50 states, the U.S. Virgin Islands and Puerto Rico. They connect people and ideas by providing quality programming, educational resources, professional development, management support, and national representation. For more information, click here.
Hawks & Rock
Hawks & Rock is a brand strategy and development consulting firm. They work with creatives, entrepreneurs, and start-ups to help them define their audience, refine the story of their brand, and connect it with their communities. For more information, click here.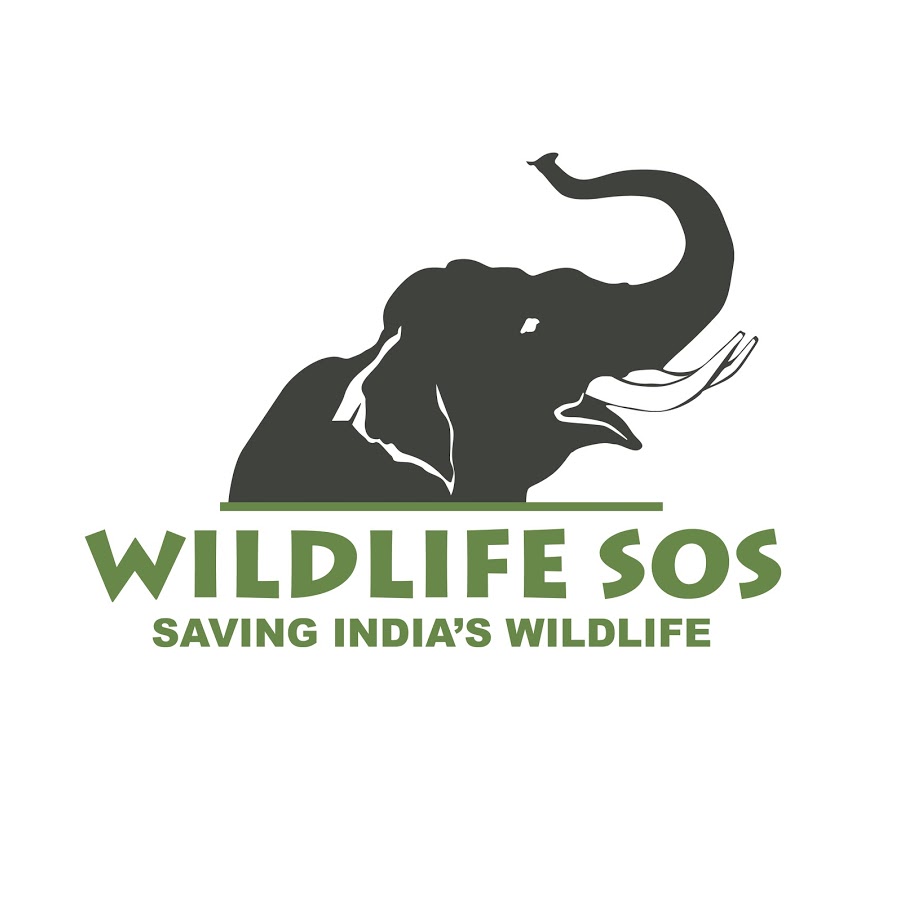 Wildlife SOS was established in 1995 by a small group of individuals inspired to start a movement and make lasting change to protect and conserve India's natural heritage, forest and wildlife wealth. Today, the organization has evolved to actively work towards protecting Indian wildlife, conserving habitat, studying biodiversity, conducting research and creating alternative and sustainable livelihoods for erstwhile poacher communities or those communities that depend on wildlife for sustenance.